NAVONA VITA Suites
NAVONA VITA Suites is a brand new Guesthouse in the hearth of Rome. It is located in a historic building from the early 19th century, that directly overlooks the Piazza di Largo Febo, located a few steps from Piazza Navona and Piazza Cavour.
The Suite
Spacious and refined, with its approximately 50 square meters, it is equipped with a king bed, a large Spa bathroom with Jacuzzi and shower room.
Ideal for unforgettable romantic moments.
The room is equipped with an additional sofa bed that allows you to create two more beds for an occupancy of 4 people.
The suite has a private sitting room that acts as an anteroom to the suite, ideal for reading or for intimate breakfasts or a drink.
Overlooking the beautiful Piazza di Largo Febo, the view sweeps over the historic Santa Lucia bar / restaurant made famous by the scene from the movie Eat Pray Love.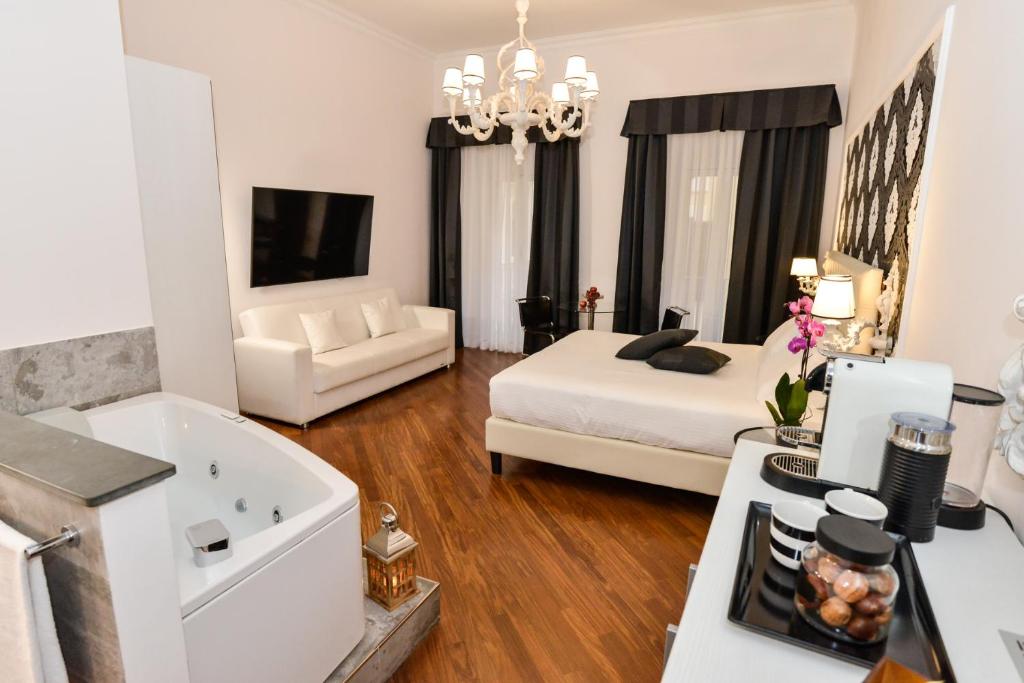 King Superior
Elegant and quite double room, provided with large bathroom, perfect for your relax after a tour of Rome.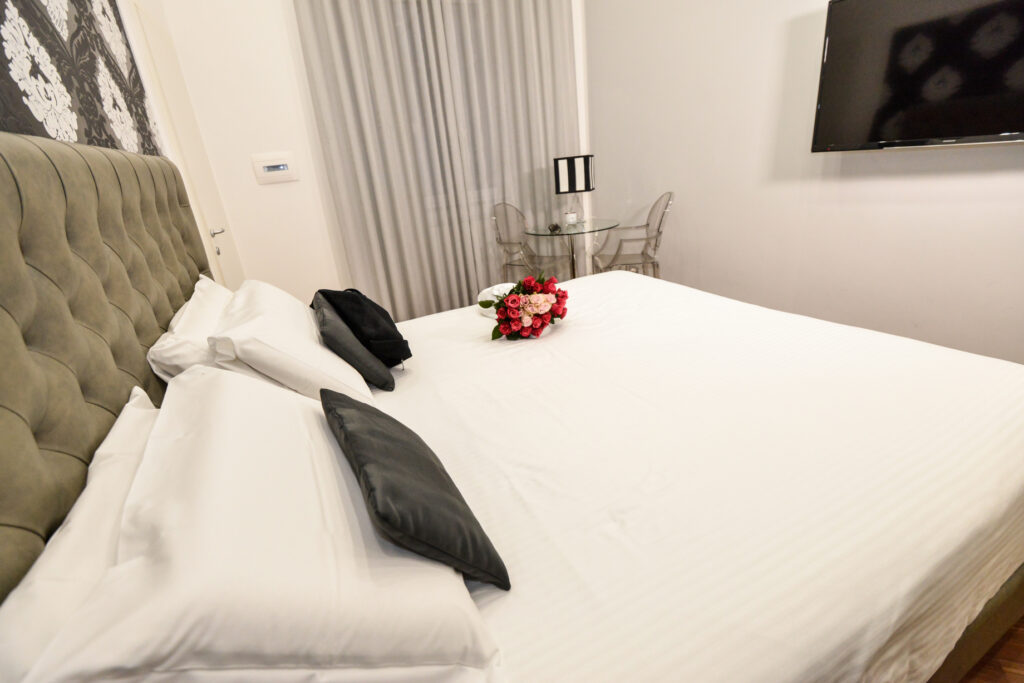 Single Room
Offers a private and well organized space, ideal for short, medium and long-term work stays. The room has a bathroom and a large shower, a delightful balcony and a washing machine.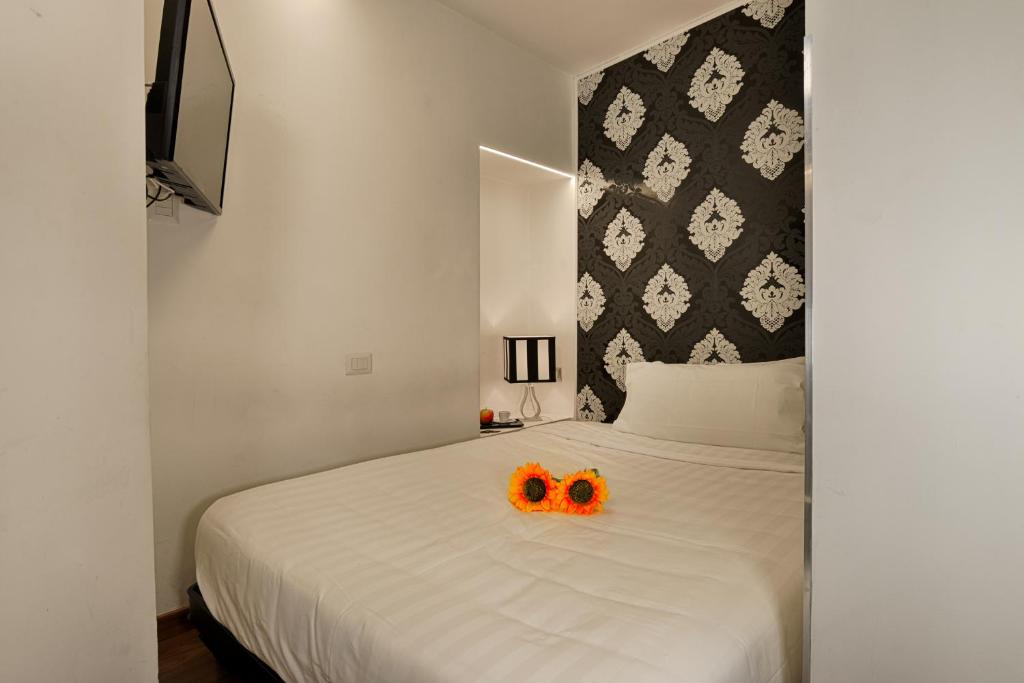 Breakfast room
Breakfast room is elegantly furnished with induction cooker ideal for coffee breaks and snacks.
Kitchen is equipped with a plate for heating / cooking, sink, microwave, and the Nespresso coffee machine.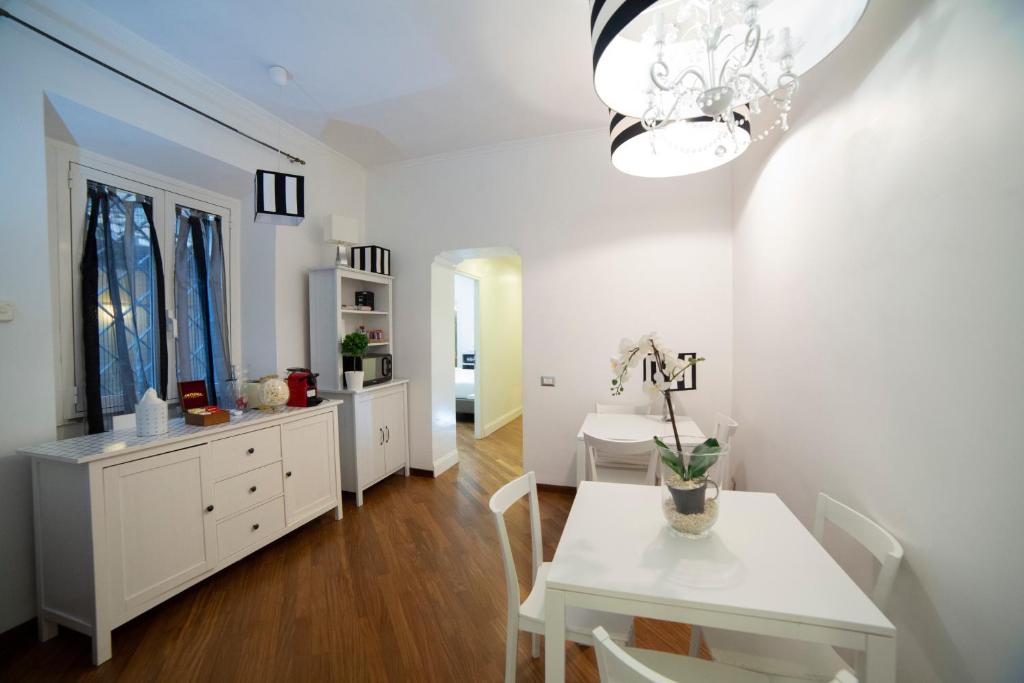 Free Wifi for Room Guests
NAVONA VITA Suites is managed by Valeria Paglia Hospitality Management